7.


The spirit of genius walks in South Africa's vineyards
This article originally appeared on wine.co.za
Romans had their own concept of terroir, calling it genius loci, the spirit or genius of the place. This Latin phrase is equally apt for South Africa's current winemaking zeitgeist: there's an unstoppable force moving through our regions, much like the winds that churn off the coast. Energy, dynamism, innovation and camaraderie are all words to describe the current spirit of South African winemaking.
As if to experience this modern-day milieu in technicolor I recently had lunch with three of South Africa's most exciting winemakers: Tim Atkin's Winemaker of The Year Peter-Allan Finlayson of Crystallum and Gabriëlskloof, John Seccombe of Thorne & Daughters and Marelise Niemann of Momento.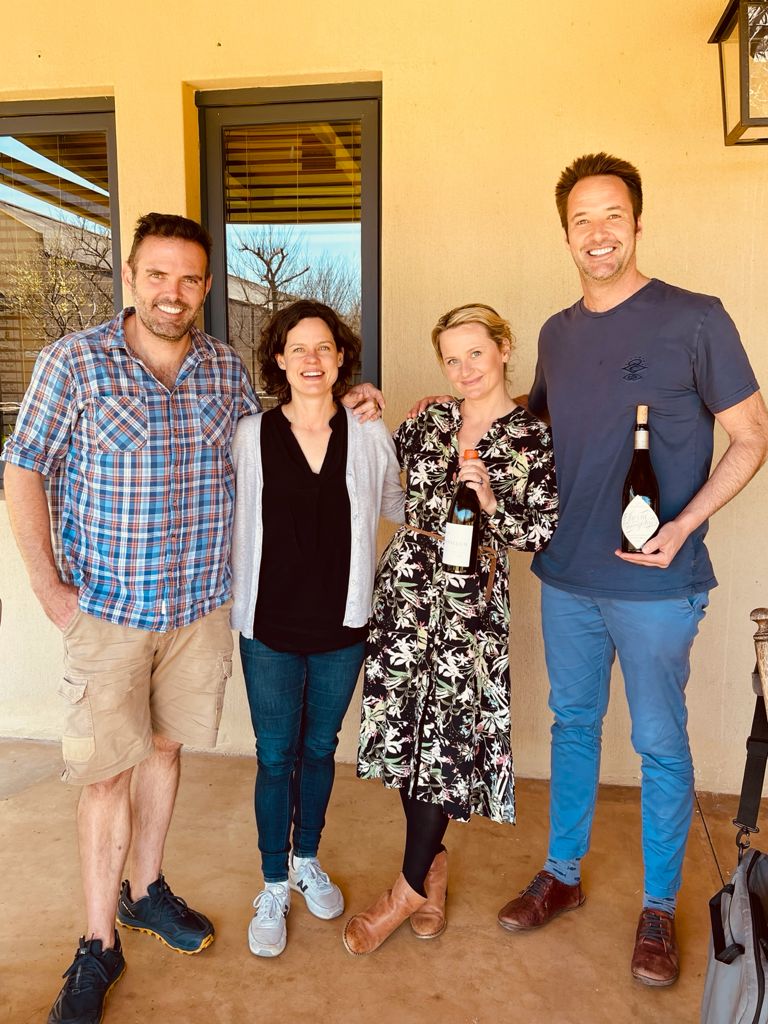 Swathes of butter-coloured canola fields led the way to Gabriëlskloof. It was one of those heady spring days – everything felt plumped with life, the sky bluer, the clouds fatter, the air had a crystalline quality, fresh and new. It must have been a fruit day so expressive were the wines spread out over the table.

As I sat there in that limpid sunshine with a glass of the Agnes 2020, the epitome of modern Cape chardonnay, I realised something we often fail to in present moments. 20 years from now if I had to look back to this day I'd see it clearly – we were right in the thick of it, the vanguard of the new South African wine epoch. The wave is currently cresting, opportunity is everywhere – and winemaking talent is almost profligate in its excess.

Peter-Allan agrees with me: "I really do think we are in a golden age of South African wine. We went from being ugly ducklings to the most exciting New World region in a very short period of time. There are many reasons for this. One of them being visionary new producers whom apply old world maxims of marrying cultivar to place as well as valuing the age of vineyards, this has seen the quality of our wines rocket up."



Winemaker of The Year

Third-generation winemaker Finlayson comes from famous stock; his father is Peter Finlayson of Bouchard Finlayson, one of the front-runners of pinot noir in the Hemel-en-Aarde. Like his dad, he also has a deft touch with the Burgundian grape.

The proof is in his pinots. Tasting them side-by-side, Finlayson has managed to capture two distinct expressions; the Bona Fide has a lighter touch, fragrant with cherry blossoms, autumn leaves, white mushroom. The palate is serene and long. It's counterpart the Cuvée Cinéma is deeper, more structured. Black fruited and taut, a layered density built to last. Both wines are majority whole bunch, adding lift and brightness.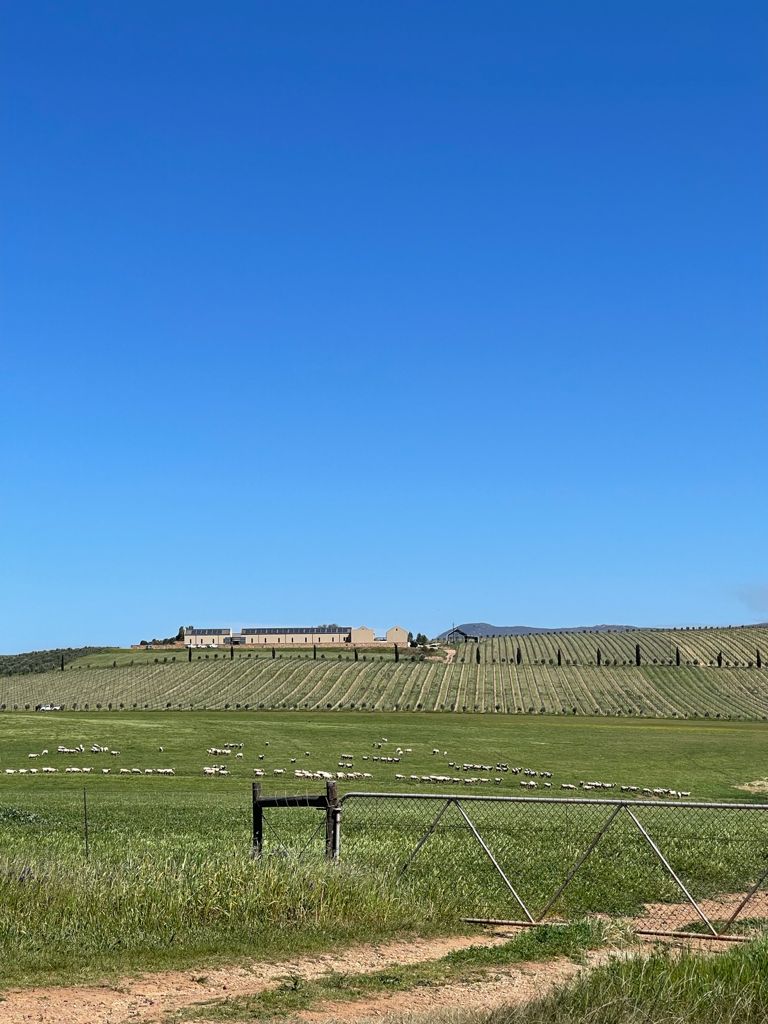 Chardonnay is the other focus for Crystallum (a project he runs with his brother Andrew, who is on the viticultural side). As mentioned above the Agnes is firmly one of the Cape's top chardonnays – a modern classic. Finlayson also makes a more leftfield one. The debut vintage of Ferrum Chardonnay comes from a single vineyard on Shaw's Mountain, Crystallum's own vineyards, which are located just beyond the Hemel-en-Aarde.
Wild ferment and whole-bunch pressed, the wine was then matured for 10 months in 300 and 500-litre barrels, 20% new. It trips the light fantastic, mandarin and kumquat, orange-toned and electric, then high notes of lemon verbena and the dewy, clean scent of lemon leaves washed by rain. Faceted like a jewel on the palate, it's austere in its brilliance. Crunchy acids pull in every direction: it's salty, dry, appetising.



Syrah – the key red variety for

South Africa?

We also tasted his Gabriëlskloof wines. The standouts being his two syrahs in the Landscape series.

It's brave new world for syrah in South Africa, it grows well in a variety of terroirs, the barrier to entry is lower (older oak is preferred to new oak, the latter being an economic concern) and the wines can be very expressive of site.

Finlayson elaborated: "Syrah works across the Western Cape, while something like pinot only works in a few select places, syrah is much more versatile. Syrah fell out of favour with wine lovers because, like chardonnay, the wines
were being made in a generic, ripe and oaky style. Then along came the Eben Sadie, Adi Badenhorst and the Mullineuxs who showed the country and the world that we could make extraordinary, elegant syrahs in warm, rugged conditions.

"It feels like it's easy to make a drinkable, fruit-forward style, but teasing out the really enticing side of syrah requires a special site and very careful handling in the cellar."
His two syrahs, Sandstone and Shale, represent the two major soil types at Gabriëlskloof. The sandstone vineyards favouring the more aromatic, floral side of the grape, while the heavier shale soils produce wines with more depth.
It was in fact a syrah that clinched a perfect 100-point score in Tim Atkin's 2021 South Africa Special Report, the 2019 Sadie Family Columella. In it Atkin has hailed the grape as the Cape's most impressive red variety; being responsible for 17 of his 161 wines of the year.

But it's not just a conversation about syrah - Atkin's report, and his crowning of Finlayson as Winemaker of the Year, underscores the genius loci of our present time and the producers who are increasingly making wines with a sense of place, done so with a respect and reverence to site.
English poet Alexander Pope interpreted
genius loci
as: 'consult the genius of place in all'. Something Finlayson and his cohorts seem to know intuitively as they continue to bottle the spirit of place for their distinct, truly South African wines.︎