4.

The future is rosy for Cape roussanne


This article originally appeared on Michael Fridjhon's winewizard.co.za ︎︎︎
From a distance, vineyards look pretty much the same, seas of green canopies in the summer, or dark cross-hatching frozen on a winter landscape—but zero-in and you'll see a multitude of differences close-up. Every cultivar has a character unique to it; up in Franschhoek, the treasure trove of semillon gris displays as pearls of pink and gold, to the tight clusters of lemony-green chardonnay in the Hemel-en-Aarde, and to the inky bunches of cab in the Banghoek. The oldest wine route in the country, Stellenbosch, acts as a vault to many viticultural secrets, one of which is roussanne, a white cultivar that blushes as it ripens.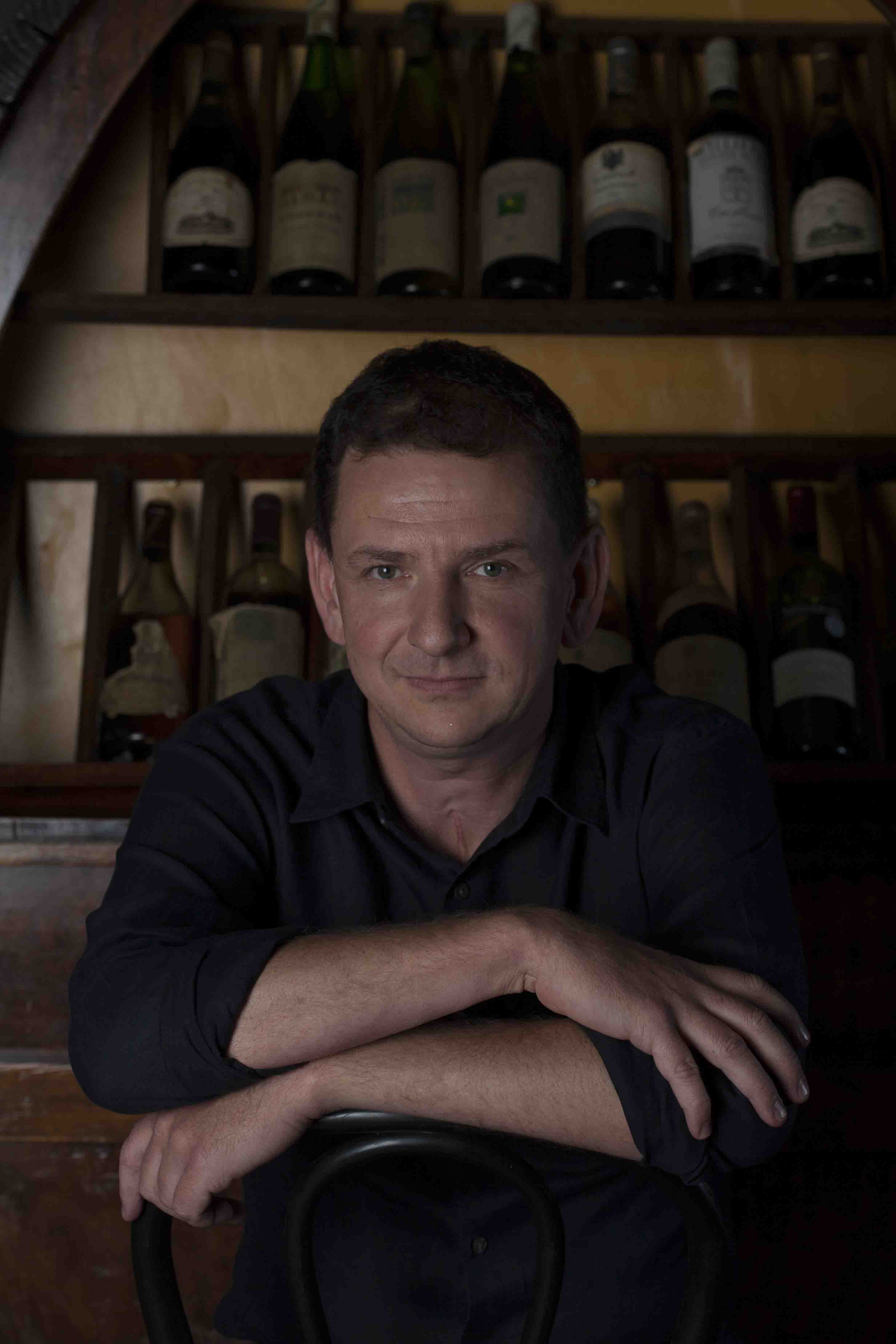 Chris William of The Foundry

The clue is in its name. Originating from the Rhône in France, 'roussanne' was likely derivedfrom the French word for russet, 'roux' due to the reddish-amber tint it acquires when it's ready to be picked.

It's historically used as a blending component in France; in Chateauneuf-du-Pape, it's one of several white grapes that may be blended into the red wine. It is also consistently used in field blends across the globe, common bedfellows being marsanne and viognier.

Unlike chenin and semillon, the grape has a relatively short history in the Cape. In 2000, Simon Barlow of Rustenberg was the first to plant it; he is also credited with making the first single varietal bottling. Today, 20 years later, there are still only a few vineyards of this freckled cultivar in South Africa; the majority being in Stellenbosch, followed by Paarl and the Swartland.

We should plant more. When grown on Cape soils it can display both the floral aromatics it shows in cooler climes as well as the rich peaches and cream flavours it develops when things get a bit warmer. Higher elevations, tilted to the sun seems to be the sweet spot. And when it ripens just right, its charm lies in the layers of fruit, savouriness and texture.
Evidence of this is The Foundry Roussanne 2018; the grapes come from a 1-hectare vineyard on the Helderberg, grown on granite soils. A chamomile-blossomy top note, with white peaches, lemon oil and smoky herbs lead to a bright palate; the acidity neatly defined, peach and white pear with a juicy mango tropicality abound; a luscious oiliness and leesy breadiness are tempered by a stony minerality.
The Foundry, established in 2001, is a project between ex-Meerlust winemaker Chris Williams and James Reid, on whose farm in the Voor-Paardeberg they have set up the cellar this year.
Chris has just recently left Meerlust to devote himself entirely to The Foundry.
"I turned 50 in February and I realised that I don't have unlimited time left for my vocation, and there was still so much I wanted to do," shares Chris. "I love Meerlust and am very proud of the work I did there. Leaving to concentrate on The Foundry has allowed me the opportunity to refine our existing wines and experiment with some very interesting sites, varieties and techniques."
Along with the roussanne, The Foundry's range currently consists of a syrah, a grenache blanc, a grenache noir and a viognier. In the works is a pinot noir—Chris's favourite cultivar.

On the white side, the Rhône interloper is his preferred grape."Roussanne has huge potential in the Cape and expresses such a distinct, idiosyncratic quality, unlike any other variety. It produces delicious, characterful wines of great poise and depth."

"And that's my golden rule—a wine must be delicious. Sometimes I feel that this gets forgotten. That said, I am a terrorist at heart, I think great wines always show a sense of place. I look for the most characterful sites that I can find and then practise a very minimalistic approach to winemaking, trying to strip away that which is not essential, hopefully revealing something of character and beauty."

Chris understands that getting close to his subject matter is sometimes the only way to see the bigger picture—and in the case of roussanne he's showing us, just what a rosy future it can have here in the Cape.︎