10.


Lost in the fog


This article originally appeared in Volume 7 of the JAN Journal

A mystery made of smoke and rose petals. One of the most ancient grape varieties, Nebbiolo brings to mind gilded and soaring Christendom churches, angels carved into flightless motion, the musk of pluming incense. It's a grape that conjures up the power, prestige and solemnity of the Vatican. In fact the first mention of Nebbiolo is found in texts dating all the way back to 1266 making it very much a grape of the Middle Ages. The grape is so old that researchers have concluded its parents are extinct; its origins lost in the scented-mists of time.

Piemonte is considered the homeland of this revered grape; here three-quarters of the world's plantings fan over the best hillside slopes, producing fragrant, soul-stirring, age-worthy wines, under the designations Barolo or Barbaresco. The main difference between the two is the soils the vineyards are planted on, Barolo generally on the less fertile type with wines that display higher tannins.

Though for all its nuance and beauty Nebbiolo is hardly seen growing outside of Italy. In reference book 'Wine Grapes' this is penned:

"The siren like beauty and power of the finest examples of Barolo or Barbaresco have lured producers around the world to try their hand and their land with this variety, just as they have done with Pinot Noir but so far on a much more limited scale. It is not a very adaptable variety, its all-important fragrance is decidedly fragile, and it has shown a marked reluctance to travel."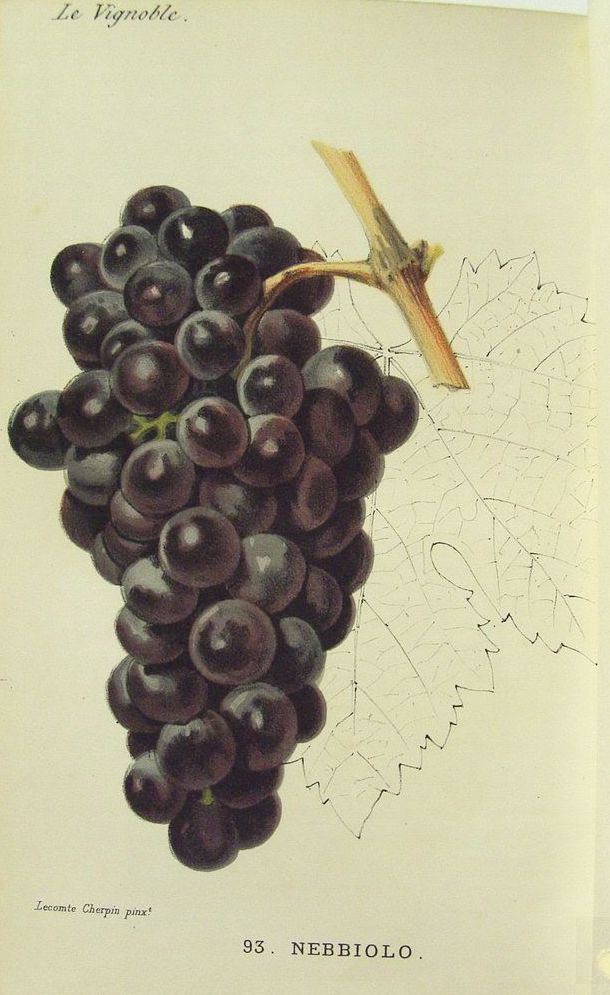 Maybe it needed Italian hands to travel in; or at least to ride shotgun with the legend of the she-wolf. As Roman native Sandro Arcangeli did; the stories of his people dancing in his blood while making his home across Southern Africa.
For his Nebbiolo from Arcangeli Wines he was inspired by the most famous of all Roman myths, the story of Romulus and Remus. Abandoned, the twins were said to be suckled by a she-wolf as babies. Romulus went onto establish the great empire of Rome, from where the Arcangeli family originates.
Far, far south of the Vatican, along a winding road in Bot River, South Africa – Sandro now resides at his small wine estate, and has given the name Romulus to his South African grown Nebbiolo.
I find him and winemaker Krige Visser in the tasting room, straight off the tar road, an important detail: Sandro tells me growing up they had a dirt road to their home – something he promised he'd never have again. His voice is thick and musical with an Italian accent massaged with a lilt of Africana.
The valley drops off around us, a series of golden hills under an oppressively blue sky, birds of prey wheeling in the wind.
Sandro's family emigrated when he was 16 to what was then Rhodesia, his father worked in construction. A colourful life followed, from competitive ballroom dancing and running nightclubs in Johannesburg, to making Lesotho his home for many years – before purchasing this winery and employing the sage-like winemaker Krige.
Because of the size, four-hectares of organic vineyards, Krige scours the Western Cape for grapes to supplement the range. For the Romulus the vineyard is in the Breede Valley and is called Dagbreek. The wine flashes pale and ephemeral in the glass, faded red velvet going orange at the rim. Its light colour is one of its famous attributes as it belies the power and longevity of the wine.
"You've got to trust your gut in winemaking. I look for the soul of the grape," shared Krige. He prefers a hands-off approach in the winery, employing native yeasts for wild ferments and maturation in old oak barrels and eggs.

"This is a South African interpretation," said Sandro, his voice gravelly. "Nebbiolo doesn't have to be overtly tannic or acidic, you don't have to push the grape to a grandiose expression, treat it as it is.

We talk about how 'nebbia' in Nebbiolo means fog. My mind drifts to the image of Piemonte's famously fog-laden hills, widely believed to be the reason for the grape's name.

"Though we do press it in the traditional way, with our feet! This includes all the skins and stalks, as the grapes are whole bunch pressed. In Italy we would never do this."

"We're fighting tannin with tannin," added Krige, a reference to the intact stalks.

Half spirit, pale and transcendent; half flesh, tannic and firm, the savoury 2016 has netted in that all-important fragrance, the nostalgic musk of summer roses, deepening into tomato vine heavy with ripening fruit. Tarry, sweet red berries, dusted with cinnamon and turned earth, the finish like kirsch cherry liqueur, though ending dry and resolute, the tannins a shadow fortress, caging it all in.

"Not so, most people think that," explained Krige. "It's actually named for the thick natural bloom covering the ripe berries, as if covered in fog."

Sandro Arcangeli, Photographer:Hanfred Rauch
Styling: Alwijn Burger
And it is true that grape names are more likely connected to its characteristics than climatic conditions. Like the grape Roussanne, which blushes rosily as it ripens. Regardless, because of this prevailing belief that Nebbiolo does well in the mist, it is often planted in such sites, and synergistically does ripen well, perhaps because with its thin skins it likes things a bit cooler.
Proof of this is the Dagbreek vineyard, which is part of the Du Toitskloof holdings, from where they also make a single varietal Nebbiolo – a dusky rendition of dark flora and concentrated cherry.

Speaking to marketing director Ed Beukes

about it, he shared this: "Philip Jordaan, who was the winemaker before Shawn Thomson, had actually visited the north of Italy around 20-years-ago and when he saw the dense fog in the vineyards, he was reminded of the foggy winters in the Breedekloof. There are some patches at Dagbreek where it becomes nearly impossible to see five metres ahead of you."

Nebbiolo vineyards are few and far between. The oldest existing one was planted in 1993 in the Cape South Coast, likely from cuttings procured on a trip to North Italy in the late 80s by Peter Finlayson (Bouchard Finlayson) and Herman Hanekom (Steenberg). Both planted respective vineyards, Bouchard Finlayson also in 1993 and Steenberg in 1994. Finlayson's grapes made their way into a French/Italian blend, the Hannibal, which was a runaway success and a total maverick of its time.

Speaking of pioneers, in South Africa we often sing the praises of the Huguenots, indebted to their arrival by boat, a vine cutting under the one arm, and a bible under the other. Italians too have a rich, though unsung, history in our winelands.

Many Italian prisoners of World War II were sent here, men who were responsible for carving through mountains to give us Chapman's Peak and Bainskloof Pass; and who worked vineyards while waiting out sentences. For a glance back into the past go take a look at the murals Wederom winery in Robertson by POW Giovanni Salvadori, one of the few remnants of this time.

Today the Italian influence is still felt with family run estates, such as the Bottegas, who produce the Idiom 900 Series Nebbiolo from a low yielding Stellenbosch vineyards; all silk and power.

Close-by at Morgenster Wine & Olive Estate, founder the late Giulio Bertrand had imported two clones developed by the University of Torino. The family released their maiden single-vineyard Nebbiolo, the Nabucco in 2006.

There are other examples too, such as at Anura in the Simonsberg Paarl region, or in the cool locales of Domaine Des Dieux in the Hemel-en-Aarde and soon Iona in Elgin. A small chorus in support of the historic cultivar seems to be gathering, like archangels at dusk.

I painted this wing-tipped vision on the backs of my eyelids as I sat and watched that startling blue sky begin to smudge to pink. The flavour of iodine, the tang of blood remained on my tongue, a legacy of the Nebbiolo, the glass now emptied.


While Steenberg produces a single varietal wine from the original vineyard as well as one they planted in 2007. It's one of my favourite South African expressions, such clarity of fruit, bright tomato, tangy cranberry; fresh and vital with an undercurrent of truffle, an edge of delectable decay to its sunshiny nature.︎